Vinyl Shower Curtains
Vinyl Shower Curtains
VitaFutura
vinyl shower curtains
are guaranteed colorfast. This means - unlike most store bought vinyl curtains - they retain their color over time.
Check out our fresh and colorful curtain styles and affordable pricing and choose a vinyl shower curtain that is sure to brighten even the most dull looking bathroom.
Color icons on this page shown below products are intended as a general guide not a preview of the actual color, see product pages for specific shades/images and more information.
Background Color Key
Popular
Discounted (Sale)
Closeout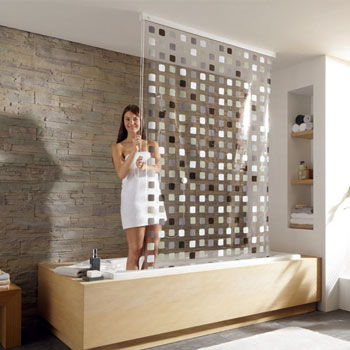 Sitemap